Our Mimaki will print up to 53 inches wide. We use an 8 color ink system to get the best colors possible, using Eco-Solvent Inks to help save the environment. Black, Yellow, Magenta, Light Magenta, Cyan, Light Cyan, Silver and White.
54 inch material means we can hit almost any job in one piece, providing a more professional look to your vehicle wraps, site signs or your next large project. With the print-cut feature we can produce really cool contour cut logos for your company vehicles, wall graphics, fabric wall coverings and much more.
Super Big Fat Head Prints
Site Signs Hot Off The Press
Looking for top quality site signs at a reasonable price… we do that.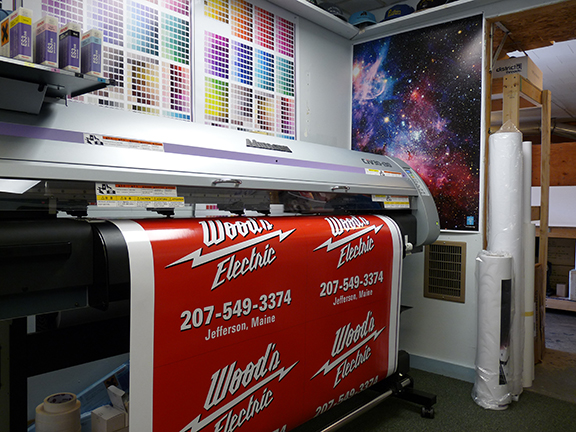 Full Color Banners
Running Banners on this beautiful Mimaki CjV30 is awesome! The newest addition to the Maine Printing family. This machine has white ink! Clear films and films that are not pure white can be hit with white ink first to make the colors really POP! Did I mention it also has Metallic Silver Ink ?